Replace motorcycle keys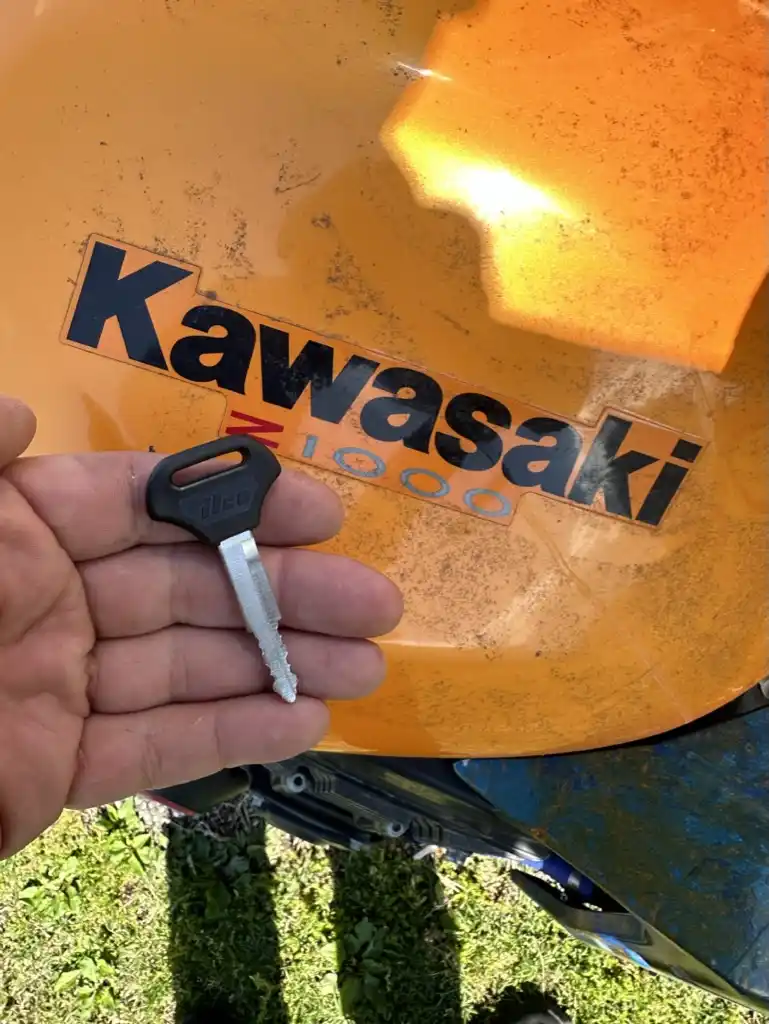 We're Local, Mobile Motorcycle Locksmith
When you decide it's time to call a motorcycle locksmith, there's usually a problem that needs the attention of a highly skilled locksmith. Don't try to take care of the problem on your own. The professionals at BG Locksmith can take care of all your motorcycle locksmith needs.
Key Extraction
One problem you might run into is getting a key stuck or broken off in the ignition or a lock on your bike, such as the gas cap lock. Your first thought might be to attempt to remove the key yourself. But, think twice before you do that as there are fragile components within the ignition or lock that can be damaged if you try to work the key out. Our locksmiths have the necessary tools to quickly and easily remove a broken or stuck key without damaging the surrounding components.
Motorcycle Key Replacement
Throughout the course of your bike ownership, it's possible that you'll need a motorcycle key replacement. If your motorcycle keys have been lost or damaged, then don't worry. The locksmiths at BG Locksmith can come right to you and make you a new key. We can even replace your gas cap lock and key. We can also program chipped motorcycle keys from the manufacturer's key code. Since we work on all makes and models, we can replace motorcycle keys no matter what type of motorcycle you own. If you own a Harley Davidson with a tubular key that you've lost, you're in luck. We can replace tubular Harley Davidson keys and get you on your way in no time.
Motorcycle Ignition Keys
If you notice that the your motorcycle ignition key doesn't want to turn over or the key doesn't seem to fit like it should, you may need to have the ignition key replaced. While you might be tempted to do this yourself, it's best left to the professionals. BG Locksmith specializes in ignition key replacement services for many makes and models of motorcycles.
Motorcycle Lock Rekey
When your keys have been lost or stolen, you might want to have your motorcycle locks rekeyed. Our locksmiths will come to you and make you new keys on the spot. We will then rekey the locks. To do this, we will remove the cylinder from the lock and use our special tools as well as the new key to adjust the pins within the lock so that they match the new key. Your new key will then work with the rekeyed lock.
Motorcycle Locksmith Near Me
In a matter of a few minutes our trained locksmith technicians can issue you a duplicate motorcycle key and our mobile service operates 24 hours a day, so no need to worry about being late to an appointment, work, or having to wait to get back on your motorcycle to continue your ride. In the unfortunate situation that you have broken or lost your motorcycle key, or if it was stolen or smashed in an accident we can be there quickly to have you run again with a replacement motorcycle key. One of our professional technicians at BG Locksmith will be there to take care of you.
All of our technicians are trained and skilled in the locksmith field. They can help with most of lock and key problems for many motorcycle makes and models. Honda, Yamaha, and Harley Davidson are just a few of the different brands of motorcycles that we can rekey without any issues.