Bowling Green KY Rekeying Service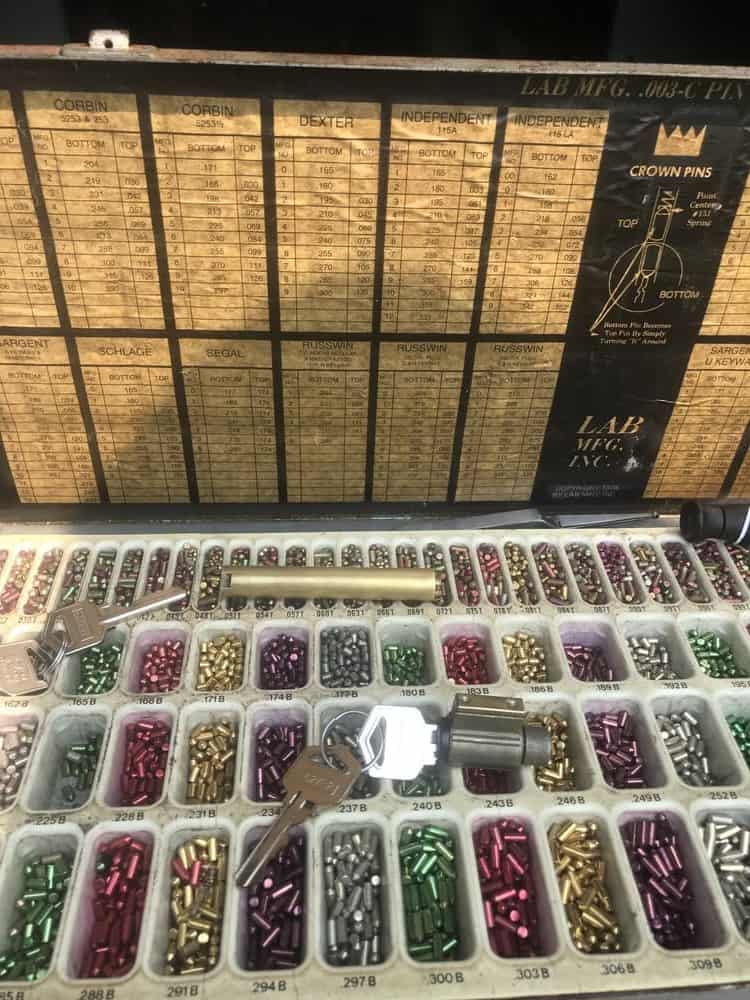 You've misplaced your keys again again and have no idea where they've gone. They haven't been discovered despite a thorough search of the house. Lucky for you, BG Locksmith's Bowling Green KY rekeying service is a phone call away. Take advantage of the peace of mind that comes with having your lock rekeyed or replaced. With that charming brass address plate keychain you thought was so cute when you first moved in, you no longer have to worry about who could have your keys. In retrospect, putting your address on your keys wasn't the best idea. Thank goodness you can change the locks in Bowling Green KY!
Change the Locks Bowling Green KY
Are you fed up with that one lock that never seems to open? You jiggle your key all over the place, and it takes just the proper amount of pulling and shaking to unlock it. On rainy days, you're saturated through and through by the time you get inside. It's past time to replace the lock. It has served you well for decades, but it is time to retire it and replace it.Thankfully, you know just who to call, the locksmith professionals at BG Locksmith Bowling Green KY. You questioned why you had fiddled with that recalcitrant, worn out lock for so long after the rapid, attentive, and reasonable service you received.
Now you've discovered that you've misplaced your automobile key. Although you wish you had made copies when you purchased it, hindsight is always 20/20. You aren't concerned, though, because you are aware that our Bowling Green KY rekeying service is on hand to assist you. Your skilled locksmith will arrive at your vehicle after a simple phone call. With a rekeyed lock and a second set of keys, you'll be on your way in no time.
Bowling Green KY Lock Change Service
You have just bought your first home. When you take possession, you have a list of things to accomplish, and one of them is to replace all the locks. Sure, you have keys to every door, but you have no way of knowing who could still have a duplicate. You decided that employing a reputable locksmith would be the best method to ensure the safety of your family and valuables in your new house. You know that if you replace the locks, you won't have to worry about wayward keys.
You are providing your family with the safe, secure house you have always desired by trusting your neighborhood locksmith to replace the locks. The procedure was simple, and the locksmith performed an excellent job. The new locks are beautiful and provide an unexpected touch to your entrance. We offer a lock to suit your taste and budget, with a variety of types and finishes. Our low-cost service provides you with unrivaled comfort and security. You may rest easy knowing that your home is as secure as a drum.