Lost car keys replacement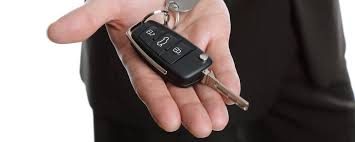 Fast car key services
Losing your car keys can seem like a nightmare situation for most people. Often times people think that the only place to get new keys made is at the dealership, and we all know the outrageous prices they charge for the simplest parts and tasks. Not to mention the fact that the dealer will need you to tow your vehicle to their location in order to program any transponder keys. Dealerships also refuse or simply can not make keys to vehicles over 10 years old in most cases.
That's where BG Locksmith Mobile Service comes in. We stock and supply car keys, remotes, remote head keys, key fob and smart keys to most vehicles on the road today! Our technicians are always out on the road, ready to come to your vehicles location so you don't have to pay an extra expense for a tow. We also carry state of the art key machines and key programmers to allow us to cut standard or high security and laser cut keys. These also allow us to program newest cars and motorcycles with the latest car key programming software. When all car keys are lost, our locksmith technicians are able to decode the vehicle's locks, or in some cases run the vehicles VIN number to retrieve the vehicle's factory key cuts.
Lost / Damaged Keys
If you have a lost or damaged key, please call 270-421-7755. Our emergency service will assist you to replace your key as fast as possible. If a worn or broken key is your problem, BG Locksmith can harvest the necessary parts from your broken key and rebuild it for a fraction of the cost of a new replacement key.
The origination process can cost up to a few hundred dollars depending on the car and key type. If you are among the many that find themselves without a key, we can help for a lot less money than any dealership. Let us prove it to you by calling today for a free quote.
How Can I Find the Best Lost Car Keys Service in Bowling Green KY?
Finding the best locksmith Bowling Green is about searching for the company that provides the most affordable and efficient service. Our auto locksmith services in Bowling Green are available by appointment, while we also handle car lockout emergencies. Our team is capable of duplicating and replacing regular car keys, transponder key, ignition key and other types of keys. We use the best materials and methods to deliver a superior result. If you require replacement car keys, we are the local key maker you should contact. Our Lost Car Keys services are available 24 hr 7 days a week.
Hire a Key Maker to Make a Transponder Key
If you have a car model that uses a transponder key, you will need to find a car locksmith Bowling Green KY that can handle making a duplicate or replacement. At our Bowling Green auto locksmith shop, we have the machinery and technicians to handle any transponder, ignition or electronic key for your vehicle. We are the most affordable and efficient key maker in the area. Whether you require a duplicate of a standard car key or a new key fob, or you just lost your car keys, we can get it made for you in no time. Our replacement keys are 100 percent reliable.
Invest in Duplicate and Replacement Car Keys
If you recently bought a new vehicle, it may be time to invest in duplicate and replacement car keys. Instead of waiting for your existing key to stop working or go missing, it is best to have one or two replacement car keys stored away in a safe place so that a losing your car keys is not so devastating. By visiting our Bowling Green locksmith shop, you can get a copy vehicle key made for an affordable price. Our technicians use the latest machinery and methods to deliver a great outcome on every key we make.
Replacing a Car Ignition Key
If you own a modern vehicle, it probably has an ignition key that is required to start the engine. By contacting the top locksmith in the area, you can get a new ignition key made within ours. We provide affordable auto locksmith Bowling Green KY services to all our customers. Drop by and we will get a new key made for you in no time.