Lockout Locksmith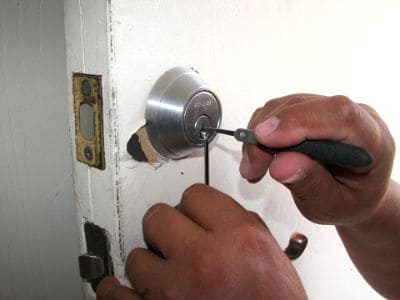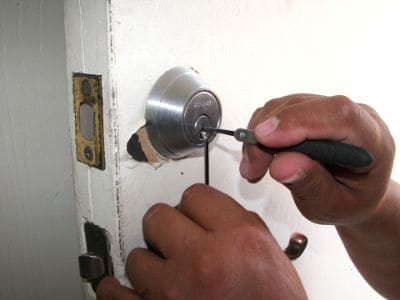 LOCKED OUT OF HOUSE IN BOWLING GREEN KY?
If you lost the keys to your home, locked out of your bedroom, or broken your key and can't open your front door, you have found the best solution to your problem! There is no reason to call the police or the fire department, our lock picking experts can be with you anywhere in Bowling Green KY within around 20 minutes to unlock your door and get you back into your home, apartment or condo withing few seconds and bring back your peace of mind fast, affordable and professional.
Here at BG Locksmith we know that locking youself out is a very frustrating experience, especially on a cold winter night or after a hard day of work. For this reason we established professional
lockout locksmith team on a call 24/7
to come out to your place of choice quickly and pick, repair, replace or rekey your lock to retrieve a working key in your hand, so you can continue with your daily routine with a peace of mind. All you have to do is lift your phone and dial (270)421-7755 and contact our office, tell us about your condition and location and experienced locksmith will be sent to you to solve the dilemma with ease and efficiency.
Getting
locked out
of your house, for instance because you accidentally closed a locked door, can be embarrassing and frustrating. Perhaps the most frequent reaction that comes after this obnoxious scenario will be disbelief, accompanied by panic. Just after calming down and assessing the problem for a short moment do you realise there are a lot of great methods with which you are able to effectively resolve this problem without needing to resort to drastic and dangerous actions.Hands down, best tool you can use to open your door lock is your cell phone (or your neighbor's phone), and call our Pop A Lock service. We are available 24/7 to help you. Whether your issue is broken keys, lost keys, or simply locked keys in the house or an
apartment lockout
, put your mind at ease knowing that our emergency lockout locksmith services are here to help get you back inside your property. We have tools for take care of any kind of lock quickly and safely, and provide emergency support for.
Join our thousands of satisfied customers to enjoy our reputable lockout locksmith services and great prices. Our expert techs are standing by and can typically arrive at your place of choice anywhere in Bowling Green KY and nearby within aproximatley 15 min. We are here for you 24/7 in a rain or shine, snow or sleet. If you are looking for a locked out of house service in Bowling Green KY, Call (270)421-7755 for the most trusted 24hr emergency home and apartment lockout, fast response and lock picking by a professional residential locksmith Bowling Green KY.
Auto Locksmith Services
If you're locked out of your vehicle you can always count on us to come to your rescue with a prompt 24/7 solution. You can always reach us and car lockouts are our specialty. When you contact us, we arrive in 15-20 minutes. If you need a car ignition replacement service, look no further.
That feeling of panic when your car keys are lost, or your keys don't work. These things can be very stressful, BG Locksmith can provide you with a fast -easy solution! Remember BG Locksmith, for all your lockout Locksmith services. We are 24/7 and just a phone call away! Car locks re-keyed in no time at all!
Our locksmiths have the experience and the tools for making keys for your make or model vehicle, foreign or domestic automobile. We even service those transponder chip keys or laser cut in the newer models.
We can completely change out your locks if your keys have been taken by someone. We can accomplish repairing or replacing your locks without the need to tow your car using OEM factory parts at a fraction of the cost.
Fast Auto Lockout Services
When you lock yourself out of your car, BG Locksmith won't leave you waiting at the side of the road or hoping to find a wire hanger you can twist into a useful tool.
Get fast and reliable lockout locksmith services when you call (270) 421-7755 of mind fast, affordable and professional.