Lock installation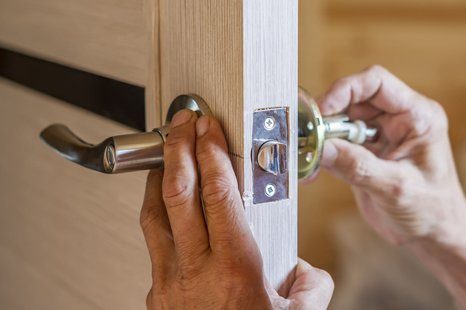 Lock Installation, Repair, Change
As a property owner, you understand the need to boost security in your home. Daily headlines and news reports have stories about home break-ins. Perhaps, you have even gone as far to purchase a heavy duty deadbolt or new lock set only to still have the merchandise sitting on the kitchen counter. The intention was good; the time has just slowly gotten away from you doing the project. Inadequate fitting door locks or the absence of a deadbolt can create unsafe opportunities for intruders to break in. Call BG locksmith for professional lock installation.
Using a Local Bowling Green KY Locksmith?
A locksmith Bowling Green KY will be able to provide the highest quality of service at a reasonable price. When you use a Bowling Green KY lock installation service, you will not have to worry about correctly installing your new lock. A different style lock may require new holes to be drilled prior to installation. If you are uncertain of the process, you may end up with creating more costly problems with errors. The locksmith has the right tools to do the job in an adequate manner the first time to provide secure locking doors which will aid in deterring intruders.
Emergency Lock Repair In Bowling Green
A quality locksmith goes beyond the installation of new locks. Emergency situations occur quickly, a broken key off inside a lock or accidently locking yourself out of the house. Local lock repair service is available any time of the day or night to handle your emergency situation. The speed and accuracy of the professional lock repair service will allow you to return to your normal routine within a short time span. When an emergency situation occurs, the locksmith should not leave until you are safely inside your home with a working locking mechanism.
Tips for Using a Locksmith:
Whether you are using the Bowling Green KY lock installation or lock repair service, you want to have the best outcome for your situation.
Discus fees and costs for work prior to starting on the project.
Check identification and license of the locksmith
Ask about the worker's insurance coverage. Accidents and damages occur; you will want to know how the expenses will be covered.
A Bowling Green KY locksmith service is the best choice for all your locking needs. The high quality of work will get peace of mind for your new lock installation or repair service.