Lock And Key
Security Is The Number ONE Priority To Us At BG Locksmith
With the increase in crime, it has become important for every home to have a good home locking system to keep your family safe. A locking system is also used at workplaces to protect your office from vandalism and theft. The sight of high security locks usually deters a criminal from even attempting a break-in.
Competitive prices
We offer high quality residential locks and great personal service at competitive prices.
Home locking system
BG Locksmith Lock and Key is the premier provider of expert locksmith services in bowling Green, KY. Our goal is to provide the best in repairs, replacement and installations for all your locks, keys and door hardware needs. Because our quality control standards are high, our local mobile locksmith services are among the best in the business. Our mobile locksmith service area can be found here.
BG Locksmith LLC Lock and Key
Bowling Green, KY Lock and Key will develop and maintain a master key system, providing you full control of your system. We perform repairs, replace and installations for all residential, commercial and industrial locks.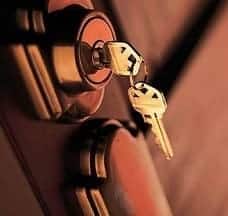 Get your dead-bolts from BG Locksmith Bowling Green, KY
BG Locksmith knows that your home is your abode, your place of security and tranquility and ensuring that you will stay safe in that place. Having dead bolts installed on your doors will help you prevent some kind of intrusion from occurring as the dead bolts are installed by our professional BG Locksmith Bowling Green, KY. You cannot compromise on your security and that of your loved ones because at the end of the day, its not up for negotiation. We understand this and are ready to work with you today to provide you with the best security options for your home or office.
Locksmith Bowling Green, KY know how to get homes unlocked
Misplaced keys can be a lot to deal with, especially after a long day at work or a night out with friends. Its an evil we all do not expect. In that moment of crisis though. It helps to have a professional that you can call who will help you have your home unlocked when you do not have the keys. Our professional locksmith in Bowling Green, KY know more about locks and keys than you think and we will unlock your home for you without destroying anything. Give us a call today on 270-421-7755 and see how we can help you.
Lockout services from Trained Professional Locksmiths
If you find yourself locked out of your home for some reason and do not have anywhere else to turn, you need a friend in need. Of course, this friend must know how they can help you to get back into your home without causing any disturbance to your neighbors or raising any alarms. Its always good to have a friend in your locksmith. With the right combination and techniques, you will be back in your home and the experience of being locked out long forgotten. Oh, and we work well with unlocking cars and safes as well. Having a challenge with your locks or need lockout services? We are here to help.
Lock and Key services in Bowling Green, KY
BG Locksmith Lock and Key will solve your home, auto and commercial security problems.
Call us 24 hours a day at 270-421-7755 for immediate help.
Or send us an instant message through the website and get an immediate callback.
We offer high quality residential locks and great personal service at competitive prices.