Keys locked in car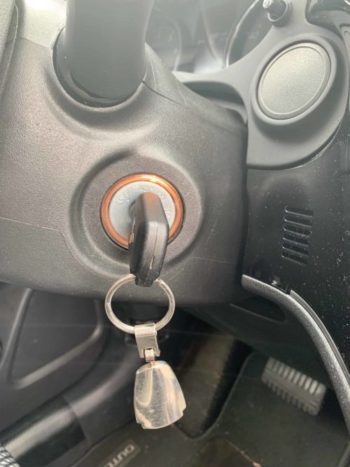 Local locksmith Services
Call today and ask our service dispatchers about upgrading to a high-security lock system for your home or business, don't welcome crime at your door with unsecured hardware upgrade today and save with our specials. Wherever you are at any time you need BG Locksmith is there to provide excellent locksmith service.
24-Hour Local Locksmith Services
Welcome to BG locksmith, your Bowling Green, KY local locksmith professional. We provide high-end locksmith service for any need you or your business might have in automotive, commercial or residential locksmith services. Services are available 24 hours a day, 7 days a week, and with no additional charge for after-hours service, our local locksmith professionals are standing by to take your call and respond as quickly as possible.
Automotive Locksmith
Bought an auction car? Keys locked in trunk? Missing car keys? Locked In Car? Transponder keys? WE CAN HELP! Call 270- 421-775. Bowling Green KY Local Locksmith provides professional Automotive Locksmith services. With our equipment and with our friendly and professionally trained technicians, we assure you fast and reliable service for your Automotive Locksmith needs. Within 15-20 minutes of hanging up the phone after you call us, we will dispatch the closest Locksmith to you So you don't have to wait for your car to be unlocked, locked keys in the car, lock repair, key repair, or lost key replacement. Wherever you are in the Bowling Green, KY area gives us a call and we can meet you quickly with our emergency Locksmith service or you can schedule an appointment if it is not an emergency. We are making all your Automotive Locksmith needs. Call today at 270-421-7755.
CAR LOCKOUT IN BOWLING GREEN, KY
So, you've locked your keys in your car without knowing till after you have locked all the doors. What happens now? Perhaps it's a hot day, and you have groceries in your trunk that could spoil quickly. Or your child or dog is locked in and in danger of overheating. What are you going to do if you don't have a set of spare keys? The days are long gone when you could pop a lock using a bent coat hanger, so chances are you're going to need assistance.
At Mobile BG Locksmith, we are very swift in responding to car lockout situations to ensure you get back to your car within the least amount of time. We have services such as car door lock cylinder replacement, and emergency car lockout services. Also, we do reprogramming services, towing services, and car key duplication among others.
Again, we advise all our clients to seek safety measures. It is better to take preventive measures than to risks before receiving professional help. The good thing is we get you a key within minutes without necessarily involving your car dealer in the process.
EMERGENCY CAR LOCKOUT SERVICES IN BOWLING GREEN, KY
Most of the time, we can get you into your car more easily and less expensively than your dealer can. If you lock your keys in the trunk or left them in the ignition, need key replacement, or transponder key programming, call us. We duplicate car keys, pop a lock, and do everything else it takes to get you into your car. We are, quite simply, the best car lockout service in Bowling Green, KY. If you're locked out, call us any time of the day or night. We are here for you 24/7.