Key Services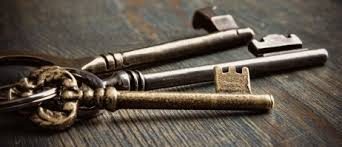 KEY DUPLICATION Services
Our BG Locksmith key duplication services provide extra keys for your home, office or car whenever you need them. Whether you just need a few extra keys or you're without a key to open the lock, we've got you covered!
At The BG Locksmith, we have experience with many makes and models of cars when it comes to key replacement. We also work with all leading residential and commercial locks to ensure you get the keys you need when you need them.
If you've become locked out, our 24/7 mobile locksmith service will respond quickly with the keys you need. We can cut new keys, program key fob or create a master key at an affordable price.
Key Duplication for Home and Office
Getting enough keys for everybody in your house or office may require key duplications services. Our local locksmiths can simply cut more keys for you or create a master key, if necessary. We provide keys for all types of residential and commercial locks. No matter your locksmith needs, call The Professional Locksmith for fast and reliable key services.
Car Key Replacement Services in Bowling Green KY
Car keys have become very sophisticated over the years. We understand how to decode the technology and provide the right keys for your make and model. Our professional locksmith technician carry the right tools for the job. You won't need to wait on a car dealer to get a new key in and you won't need to pay their high prices.
At The BG Locksmith, we provide fast and reliable car key duplication services at an affordable price. We have a tools and the technology to ensure you get the right key for your vehicle fast.
Even if you just want a spare key to help in emergency situations, we can help. We provides spare keys for most makes and models, whether it's an older key just needing cut or a newer key with an encrypted chip. Call us today and let one of our professional locksmiths create the right key for your car.
No matter your key duplications needs in Bowling Green KY, The Professional Locksmith has you covered. We provide vehicle, commercial and residential locksmith services throughout. Contact us now and find out how we can help you.
Professional Key Services in Bowling Green KY
When you've lost your keys, had them stolen or they've broken, we'll provide fast key services. The BG Locksmith is an expert in Bowling Green KY locksmith services for all your residential, commercial and vehicle's needs. No matter the time of day or day of the week, we're ready to help.