Industrial Locksmith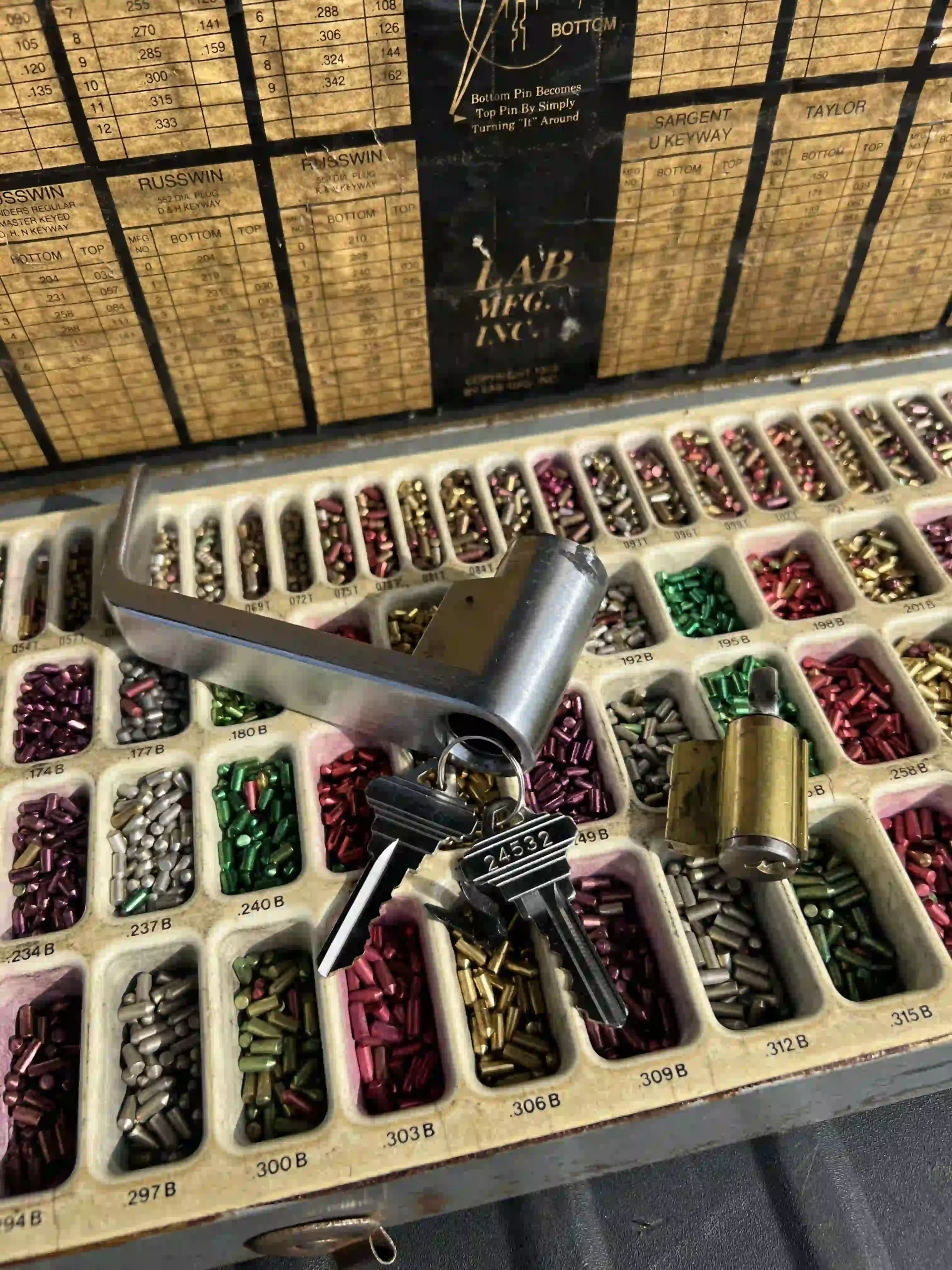 Dependable Industrial Locksmith service
Security is a significant problem when it comes to operations, homes and other areas. This as a result implies that you have to discover ways in which you will boost safety at those specific areas. There are lots of methods which you could improve the security of your home or company such as setting up security devices, using security employees and also so on. You can also delegate it to the solutions of an BG locksmith professional.
BG Locksmith provides billing & invoicing solutions for all of our industrial accounts- we understand you don't want your employees paying your vendors, so we will work with you accounting department.
Locksmith Bowling Green KY
will follow your pre approval process & guidelines for every amount, as instructed by you. BG Locksmith has the solution for every Locksmith need your Business has. If your Business is looking for a new locksmith vendor to provide complete locksmith & security solutions, Call BG Locksmith now!
Local BG Locksmith will be proud to become the locksmith vendor for your Business! Over the years BG Locksmith has served countless of businesses and industrial accounts. We have years of experience serving chain stores, apartment complexes, management companies & more. BG Locksmith Vendor services benefits & guidelines: BG Locksmith can provide W-9 Forms, Local licenses & insurance proof as needed. Our BG Locksmith is available 24/7 for any
Emergency Locksmith
you may encounter- whether it is a holiday, a weekend or 2 am, we are here to help!
Locksmith in Bowling Green, KY security advisors can accommodate a wide range of commercial locksmith services to best fit your Commercial needs, quickly and expeditiously. Our certified technicians specialize in the industrial security facility and have the training to solve any commercial space emergency. BG locksmith – The best Solutions for Your Business
We will gladly help you any time you demand, around the clock. Our locksmith technicians are fully trained to perform tasks, specified as: office re keys, business security lock installation, office safe installation & key making. We can also accomplish other services designed to support you with all your industrial locksmith needs.
Installation and Repair of Electric Strikes
Installation and Repair of Door Closers
Safe Installation, Repair and Combination Changes
Stand Alone Mechanical and Electric Push-Button Locksets
Installation and Repair of Commercial Grade Exit Devices and Locksets
Theft Prevention
Rekeying your existing locks
Factory or warehouse lock services
Hardware installations and repairs
Key duplication
Security and key system assessments
We serve all businesses large or small, contact us today to set-up an account. You can feel confident in BG Locksmith LLC. The safety of your factory is our top priority. You can have peace of mind in knowing that our locally owned and operated business understands good manufacturing and safety practices. We're equipped to do it all including key less entry access control systems, facility re-mastering, panic bars and emergency exit doors. Call the industrial locksmith in Bowling Green, KY for an on-site analysis, competitive bidding, and to answer all of your questions.