Instrument Cluster Repair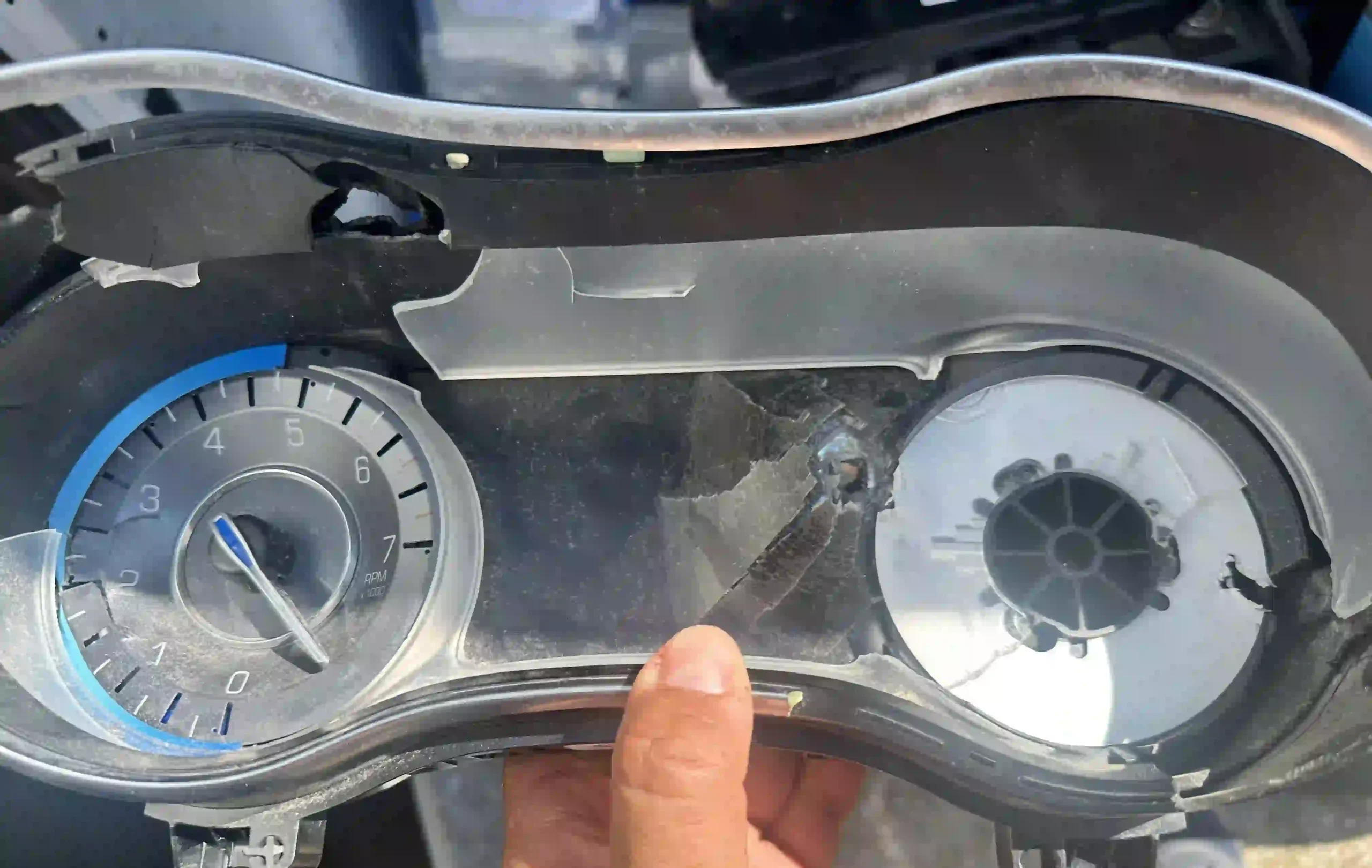 Broken Instrument Cluster? Call BG Locksmith for Fast Repair
Ever look down at your car's instrument panel and see nothing but blank screens or warning lights flashing? Uh oh, looks like your instrument cluster is on the fritz. When your instrument cluster starts malfunctioning, you can't see critical info like how fast you're going, how much gas is left in the tank or whether the engine is overheating. Not good. But don't panic, there's an easy fix for that. BG Locksmith can get your instrument cluster repaired or replaced fast so you're not driving blind.
Their certified technicians have years of experience diagnosing and fixing issues with all makes and models of instrument clusters. They'll get yours back in working order, usually within a day or two, so you can get back on the road with confidence knowing your cluster will display the info you need. No more guessing games – get your instrument cluster fixed by the pros at BG Locksmith.
Symptoms of a Faulty Instrument Cluster
If your instrument cluster is on the fritz, you've probably noticed some of these signs.
Flickering or dim dashboard lights
The lights behind your speedometer, fuel gage and other instruments can start to flicker, dim or even go out completely when the cluster is failing. This makes it hard to see critical info like your speed or gas level.
Gages sticking or not working
Your fuel, temperature or rpm gages may get stuck in one position, show inaccurate readings or stop working altogether. This can be dangerous if you're unable to monitor things like overheating.
Warning lights coming on
You may see warning lights come on for no reason, like the check engine light. Or important lights may not come on when there's really a problem. Either way, malfunctioning warning lights mean you can't rely on them to alert you to issues.
Loss of odometer/trip meter function
If your odometer and trip meter stop working or reset to zero, it's a sign the instrument cluster needs repair or replacement. You need an accurate odometer for safety inspections, resale and more.

A faulty instrument cluster can be unsafe and get expensive if ignored. The experts at BG Locksmith are trained to quickly diagnose and repair or replace malfunctioning instrument clusters in all makes and models. With their fast, affordable service, you'll have your cluster functioning properly again in no time.
Why You Should Call BG Locksmith for Instrument Cluster Repair
Why should you call BG Locksmith for instrument cluster repair? There are a few good reasons:
We have over 15 years of experience specifically repairing instrument clusters. Our technicians are experts at diagnosing issues and performing repairs or replacements.
We offer fast, reliable emergency service. If your instrument cluster goes out, call us anytime day or night for emergency roadside assistance. We'll get your cluster working again so you can get where you need to go.
We provide warranty on all parts and labor. Any repair or replacement we do is guaranteed for at least 90 days. If anything goes wrong with the work we performed in that time, we'll fix it free of charge.
Our services are very affordable. While some dealerships may charge $500-$1500 to replace an instrument cluster, our repair and replacement services typically cost between $200 to $800. We believe in providing quality work at a fair price.
We service all makes and models. Whether you drive a Chevy, Ford, Honda or Mercedes, we can repair or replace the instrument cluster. Our technicians are familiar with clusters from nearly every major automotive brand.
We offer mobile services for added convenience. If your vehicle can't be driven due to the instrument cluster issue, we'll come to you. Our mobile technicians can repair or replace your cluster on-site so you don't have to deal with the hassle of towing your vehicle to a shop.
For fast, affordable instrument cluster repair from certified experts, call BG Locksmith. We'll get your cluster functioning properly again and have you back on the road in no time.
Our Mobile Automotive Locksmiths Can Quickly Fix Your Broken Instrument Cluster in Bowling Green, KY
Our mobile locksmiths can quickly repair or replace your broken instrument cluster in Bowling Green. We understand how inconvenient and worrisome it can be to have a malfunctioning instrument cluster, which is why we offer fast, affordable emergency service.
Prompt, Reliable Service
Our locksmiths provide prompt, reliable service for instrument cluster repair and replacement in Bowling Green. We offer:
Emergency roadside assistance 24 hours a day, 7 days a week.
Fast response times, usually within 30 minutes.
All necessary parts on hand to complete most repairs during the initial service call.
Affordable, Upfront Pricing
We provide affordable, upfront pricing with no hidden fees. The exact price will depend on the make, model, and year of your vehicle, as well as the specific repairs or replacement parts needed. However, you can expect:
Instrument cluster repair starting around $150-$500.
Instrument cluster replacement starting around $300-$1500 for parts and labor.
A free written estimate before any work is performed.
Trusted, Certified Technicians
Our technicians are highly trained, certified, and experienced in all areas of automotive locksmithing and security. We:
Use state-of-the-art diagnostic equipment to properly assess your instrument cluster issue.
Have access to instrument clusters and components for most makes and models.
Provide a warranty on all parts and labor.
Don't delay in calling BG Locksmith at (270) 421-7755 for fast, affordable instrument cluster repair or replacement in Bowling Green KY. Our mobile technicians can get your vehicle back on the road quickly so you can get on with your life.